We have valid details for you about house rent allowance chart Notification 2018 For Balochistan government employees. If you does belong to the sector of Balochistan government and you want to get this idea that how much increase in their house rent allowance category is done, then you are at right page. This government of Balochistan comprise of employees starting from BS-01 scale and then their employee scale category ends at BS-22 scale. We have BS-01 scale working in this Balochistan government and their officers get rs 4800 amount. This government sector house these BS-02 officers and they get Rs 4900 house rent amount. As long as these BS-03 officers are serving in this provincial government then they will get Rs 5050. For these BS-04 scale officers, their revised house requisition amount is Rs 5200. This government shall be giving Rs 5600 to their BS-06 officers. If any one is linked with Balochistan government and he is on BS-07 scale then he will get rs 5800. For more details about house rent allowance chart Notification 2018, you can check these below mentioned details.
You have to remain tuned and connected with us always so that we can give you instant updates about house rent allowance chart Notification For Balochistan government employees. These BS-08 scale officers revised house rent figure is Rs 6000. BS-09 officers will receive the revised amount upto the figures of Rs 6200. Those people who are at BS-10 scale, they will get Rs 6400 as soon as this revision will be officially implemented.
House Rent Allowance Chart Notification 2018 For Balochistan Government Employees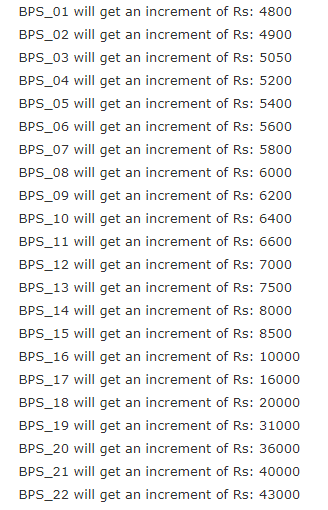 BS-11 scale revised house requisition allowance is Rs 6600. These BS-12 grade officers will get accommodation allowance upto rs 7000 and Rs 7500 accommodation amount will be given to BPS-13 officers. Then BPS-14 employees revised accommodation figures have been reached to Rs 8000. BPS- 15 officers house rent accommodation stats have now come up on the stats of Rs 8500. BPS- 16 grade officers will get Rs 10000 and Rs 16000 is the revised and official house requisition amount for BPS-17 scale. Rs 20000 is the upgraded and accommodation house rent amount for these BS-18 scale officers.
BPS- 19 scale employees and officials will get Rs 31000 and BPS-20 officials will get Rs 36000. It is officially stated by government of Balochistan that BPS-21 officials will get Rs 40000 house requisition allowance and BPS-22 officials will have Rs 43000 amount as their revised accommodation incentive amount. This is all complete and official information about this specific category of house rent allowance chart Notification 2018. If more notifications will be issued by the government of Balochistan then we will update you. More revisions are coming up in other allowance categories and sections.Go through this notification details for one more time.