Do you want to know about the details of eye specialist salary in Pakistan 2019 pay scale, here you are! For the information, this post is given the pay scale of BS-19 and the per month pay for these eye specialist professionals, it is Rs 175000. No matter you work in any of government scale health department or in the government hospital, and you are hired on this specialist post then this much monthly pay will be given to all specialist professionals.
Eye Specialist Salary In Pakistan 2019 Pay Scale
This is the authentic info on eye specialist salary in Pakistan 2019 pay scale. These professionals are too called as ophthalmologisst. These are the experts who have complete knowledge on the eye diseases, eye functions and too about the anatomy of the eye. Ophthamologists do vision testing and they have to prescribe eyeglasses or contact lenses to their patients. They do the repairing of traumatic injuries which your eyes faces. The high salary is given to these specialist professionals because they are able to perform and carry cataract and corneal surgeries.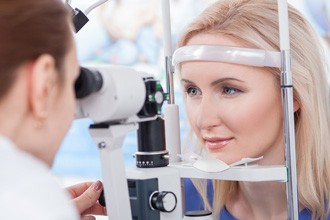 If you know how to assess, examine patients, if you know being an expert as to how to manage up ophthalmic conditions then BS-19 scale will be assigned to you. It is important for this eye specialist to work in coordination with his multidisciplinary team which mainly include optometrists and orthoptists, nurses, neurologists, ENT surgeons, paediatricians. The highest scale is made for this post because the hired person know how to operate equipment like that of ophthalmoscopes and slit lamps and lenses
Now you know the details on eye specialist salary in Pakistan 2019 pay scale. The current pay numbers are mentioned to you and when any change or revision will be made by the health department of any province, we will put up that revision on this source.