If you are working for this Habib bank Limited and you are running short off from your salary range, then use this HBL advance salary loan scheme. This scheme is introduced so that the employees working in this bank can meet their short term cash needs. This is an overdraft facility. It is because of this scheme that your achieve your aspirations and meet your short term and long term goals easily. It does not matter that whether you need this advance salary for your child education sake or you want to go on a holiday, you will get this loan if you meet the eligibility. By utilizing this scheme, you will be able to fulfill and meet your financial requirements and you will then realize your real potential.
HBL Advance Salary Loan
This HBL advance salary loan is packed with the competitive amount of interest rate. All flexible interest rates will be offered to you. This is a large financing facility option which you should avail. On a fixed sum amount, you will get an advance and you will specify the tenure as well that when you will be able to return this loan. The interest charging policy is attached and linked to Bank′s Prime Lending Rate. You can repay this loan up to 4 years time frame. Make sure that before reaching to your retirement period, you have to repay this advance loan fully.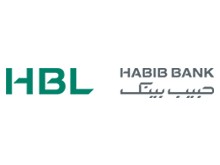 This scheme is open for all of the professionals who are working in this HBL bank.Your age has to be 25 or more than that and should not be more than 55 years. Your monthly installment amount should not exceed 40% amount of the employee′s salary. For more information on the scheme of HBL advance salary loan, you can keep in touch with us. If you are in need of money, then this scheme is the recommended option to avail that. For more queries and current info on this subjected scheme, you can visit the near by bank branch of HBL and have the details of your queries. Even the other banks have opened similar schemes too.