The details of O level teacher salary in Pakistan is mentioned on this page. We know that those teachers who teach the matriculation class students, they are offered less salaries and pays as compared to the teachers who teach the students of O-level and A level classes. As this class and education system is linked to the Cambridge and British system of education, this education system is comparatively tough to study and teach, that is why the salaries of these O-level teachers is pretty high.
O Level Teacher Salary In Pakistan
Not all people can be directly be hired on the post of O-level teacher, you need to have a lot of experience in this area. As this O-level comprises many subjects, there is English subject, accounting and Urdu subject, other optional and elective subjects. It is on the basis of your subject expertise that you will be paid. For these O-level grade teachers, there is a lot of chance for them to get a promotion.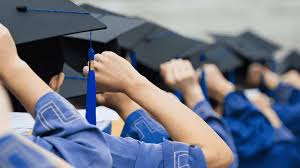 Like if you will teach the O-level class for quite a few number of years, then you can apply for the A level class teaching job as well. The demand of O-level teachers, it is getting high in Pakistan. As in the previous years, we did not see that much popularity of these Cambridge and British education systems in the form of O-levels and A levels, but now a wide scope is possessed by this education category.
You can get this rough idea that the O level teacher salary in Pakistan, it starts from Rs 40,000 to Rs 50,000 and then it goes higher and higher. These specified teachers should have great communication skills in them, they should be communicating properly to their students.
The instruction skills should also be present in such teachers, they should know how to explain and illustrate new ideas. Then the possession of writing skills, it is an another element which should be seen in these O level teachers and O Level Teacher Salary In Pakistan. They should know how to write all kinds of progress reports and publish research. This is a critical skill and lastly any Cambridge education system teacher, he should opt and illustrate varied learning styles and engage his students on the best possible note.