This post of ASI, it stands for Assistant Sub Inspector, its basic pay scale is BPS- 09. Here at this page, we will only and have a discussion about these Assistant Sub Inspector officers who belong to the province of KPK. As their basic pay scale is 09. It is also a junior level grade job post. If these ASI officers will be performing better during their on job session and times then there are 100% chances of their promotion. We have mentioned you with their basic pay scale and from below details, you will know about basic minimum and maximum salary and pay of these Assistant Sub Inspector officers for the year of 2017. so have the idea KPK Police ASI Salary
KPK Assistant Sub Inspector salary 2017
Minimum basic salary and income: Rs 11770. This is their minimum in range of basic salary for the year of 2017. Their basic salaries have now been revised.
Maximum basic amount of pay: Rs 33670. So this is their maximum basic salary and pay which these Assistant Sub Inspector officers will be getting in this subjected year of 2017.
Increment 2017: Rs 730. This year 2017, this much increment will be received by these officers on the post of Assistant Sub Inspector belonging to KPK police department.
KPK Police ASI Salary Basic Pay Scale And Allowances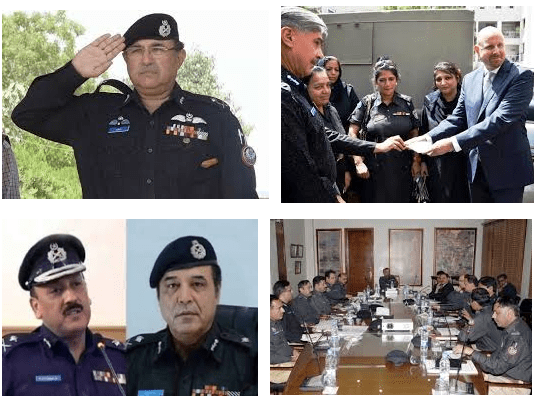 Assistant Sub Inspector KPK allowance and incentives information
For these ASI officers of KPK, they get house rent and daily allowance for theirselves. This daily allowance is divided into two forms, like you can either get in the form of ordinary rates or these ASI officers can have this daily allowance and perk in the form special rates. For special stations, this KPK police department has allotted special rates. For ordinary and normal stations, this police department has designated ordinary rates to these officers on the BPS-09.
Assistant Sub Inspector KPK job description
This post of Assistant Sub Inspectors, they have to perform the functions and will be carrying the duties like that of guard, they have to escort duties. He also has to do patrolling of his area during the time of night. He will be regulating processions and he will also be regulating the assemblies. He should be able to suppress and calm down public disturbances. He can execute summons and he has the right to issue warrants. He will be assisting and helping out his senior police officials with regard to investigational work. He should act in a decisive way and should be showing 100% of his level of efficiency.