Lady Rangers Soldier Salary in Pakistan starts from 25000 to 35000. In this post e will elaborate the eligibility criteria, their salary, responsibilities of the lady ranger soldiers. The name of the post shows their jobs requirements rangers means they have the guard particular territory from the unwanted factors that try to sabotaging the peace of area.
Pakistan rangers are the military force that is responsible to protect the border areas from the violations from neighbors or other terror forces who try to infringe the boundary of Pakistan country. They also responsible to protect the sensitive areas like air ports and secure the major event in Pakistan. Rangers are divided into two portions Punjab lady rangers and sindh rangers both are protecting the borders of Pakistan. There are certain event Pakistan that needs rangers security like
·       Election and others event
·       Operations against terrorism
·       Train other law enforcement institutes
Lady Rangers Soldier Salary In Pakistan
They offers their services to train other agencies because they have equipments and the highly train staff that have the capability to train other law enforcement man power for the country. This institute announces great opportunity for the young ladies who have passion and capability to serve the country to join the ranger force.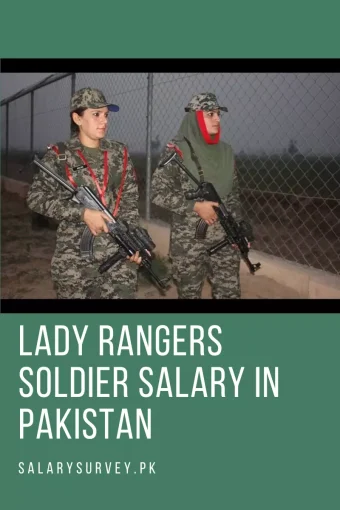 Lady Punjab rangers will be appointed on the 05 BPS. According to the revised pay scale 2023 that salary would be 25000 to 35000 along with allowances 30% accommodation fee for single applicant and 45% for the married applicants. There are certain eligibility criteria mentioned that is announced by the institute is described here in details.
·       For the lady ranger post, Matric qualification is needed.
·       The preferred age is 18 to 22 but relaxed to the 30 years
·       In this profession height is highly considered and should be
·       5 to 6 feet height for lady ranger
·       Chest size 33 inch
·       1-1/2 expansion is entailed
·       Weight should be 121 pound at least
·       Pakistani nationality holder
After having discussion on the eligibility criteria we will undergo the stages that are required for assortment. Here are the steps
·       Registration
·       Medical test
·       Written test
·       Physical test
·       Interview
All the documents submitted to Pakistan ranger headquarters and the address should be mentioned on envelop. For the latest information re