For those individuals, who are looking for complete information about Salary ASI Punjab Police Pakistan Basic Pay Scale and details of their Allowances, we are sharing that information on this page. This abbreviation of ASI, it stands for Assistant Sub Inspector and it has a basic pay scale of BPS- 09
Assistant Sub Inspector ASI BPS-09 Salary details in Punjab police department
This post of Assistant Sub Inspector, it has a Grade and its basic pay scale is BPS- 09
Minimum basic salary: Rs 11770. So far these are their basic salaries in the minimum form and these are updated figures of 2017. All those officers who are appointed and been hired on the post of Assistant Sub Inspector, they will get this much amount of minimum basic salary.
Maximum basic income: Rs. 33670. These are too updated and also revised figures of 2017. As budget 2017 has been arrived and the government of Pakistan has revised the basic pay scales as well. This time, Government of Pakistan has came up with this much maximum basic income of Assistant Sub Inspector post.
Increment : Rs 730. These officers on subjected post of Assistant Sub Inspector, they will too get yearly increment and this time 2017, their increment is of Rs 730. So this time 2017, in their basic salaries, Rs 730 has been increased.
Assistant Sub Inspector ASI BPS-09 Allowances in Punjab police department
Salary ASI Punjab Police Pakistan Basic Pay Scale And Allowances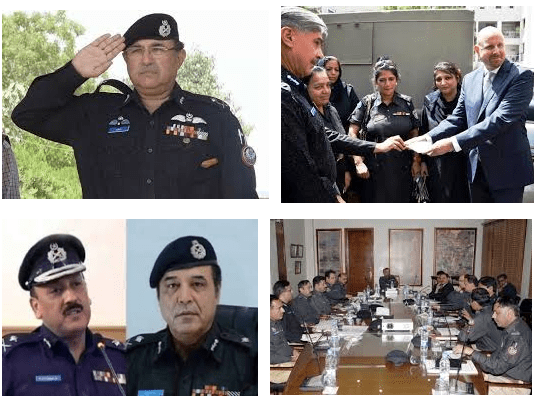 Officers on this post of ASI BPS-09, they get Ad hoc allowance and Ad hoc relief perk.
Punjab Police Salary Per Month Range
These Assistant Sub Inspectors also get Special pay incentive and too Special pay allowances. In this special pay incentive area and special pay perk benefit, officers on this post of ASI, they get and receive full one month of their basic pay. If these ASI officers will perform better and according to the mark and standard then number of special pays might too be increased.
They get House rent incentives and Daily allowances.
Assistant Sub Inspector ASI BPS-09 job description in Punjab police department
It is the duty of Assistant Sub Inspectors to maintain law and order situation in their country. Normally, these officers gets small towns under their charge. ASI officers have to make sure that their town citizens and their town property remain secured and remain safe from criminals. Keeping a followup of criminal cases, theft cases, murder cases- it is also their duty.
Stay connected.