IG stands for Inspector General of Police. It is also called with this title Provisional Police Officer. This post has a basic pay scale of BS 22. From this page, you will know about basic salary, minimum salary and maximum salary of this post of Inspector General belonging to the Punjab police department. so have the Salary Of IG Punjab Police Pakistan
Inspector General Salary details in Punjab police department
This post of Inspector General of Police IG, it has Grade and pay scale of BPS- 22
Minimum basic salary: Rs. 82380. It is their current salary of 2017. As this salary has now been revised and these figures have been taken from the budget from 2017.
Maximum basic income: Rs. 164560. These are too updated figures. For 2017, these Inspector General of Police officers, they will get this much range of maximum basic salary in 2017.
Increment : Rs 5870. This increment amount is given after a year time. For 2017, Rs 5870 increment is allowed on the basic maximum and minimum salaries of Inspector General of Police officers.
Inspector General Allowances in Punjab police department
These IG officers, they get Ad hoc allowance and they are too entitled with this Ad hoc relief perk. These officers get Special pay incentive and they get special pay allowance as well. Some amount is given to them in the form of House rent incentive. Daily allowance in the form and shape of ordinary rates and special rates are given to these Inspector General of Police officers. As these officers are on a very high grade post, that is why they are allowed to stay in 5 star hotels if they are out of station. They can stay in any 5 star hotel. They just need to show the receipt of their 5 star hotel and they will get daily allowance on the basis of number of nights which they have spend out of station in that hotel.
Salary Of IG Punjab Police Pakistan Basic Pay Scale And Allowances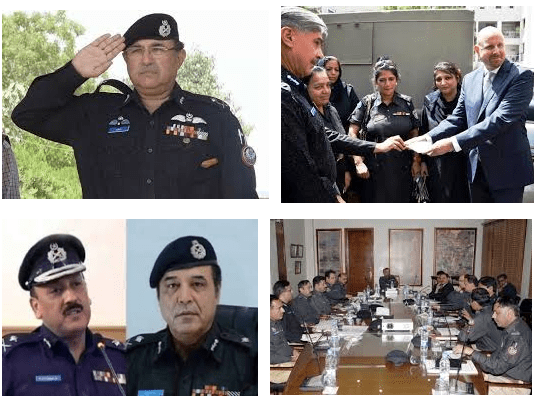 Inspector General job description in Punjab police department
This post of Inspector General of Police, it is one of the most senior officer post. This officer is accountable to the entire province. He is the head of the entire police department. Like in Pakistan, we have separate IG of Punjab Province and we have separate IG post in Sindh province. It is an investigative official post that has links with both of the civil organization and also with the military organization.
Stay in touch.