DSP stands for Deputy Superintendent of Police. This post of DSP, its basic pay scale is BPS-17. Here we will talk about the DSP police officers of Sindh police department. You will know about their allowances information too. Here we will mention their basic salary figures of 2017. As budget 2017 has came and basic salaries from minimum range right to the maximum range, they have been revised and they have came in updated form from BPS 01 officers right to BPS-22 officers. Let us talk about this BPS-17 officer post and this post is of DSP. so have Sindh Police DSP Salary
Sindh Police DSP Salary
Minimum salary 2017: Rs 30370
Maximum salary 2017: Rs 76370
Yearly increment 2017: Rs 2300
Sindh Police DSP Deputy Superintendent of Police allowances
As these Deputy Superintendent of Police officers, they are having this pay scale of BPS-17 so their daily allowance ordinary rate will be Rs 2000 and their daily perk special rate will be Rs 2560. If these DSP officers have their night duty at the special stations then they will be get special rates for their night duties. If these officers of BPS-17 complete their night duty at some ordinary out of station then they will get ordinary rates. For these 17 grade officers, they can stay in hotel accommodation, motels accommodation, they can stay in rest houses and guest houses lodging points. These officers can claim their daily allowance if they will show the receipt to their concerned accountant department.
Sindh Police DSP Salary Basic Pay Scale And Allowances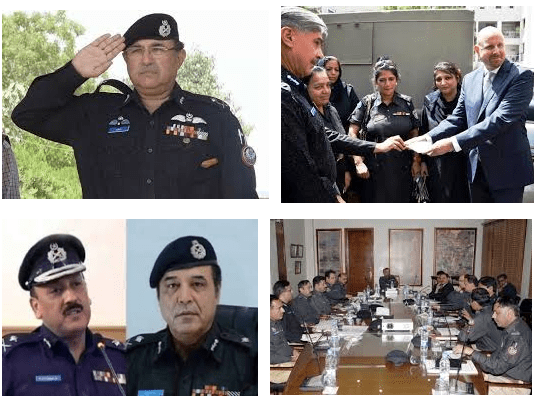 Sindh Police Pay Scale Constable 2018, Salaries, Pay Scale, Benefits, Incentives, Allowances
Deputy Superintendent of Police DSP job description
This officer has this power and he has the authoritative right to take all sorts and all kinds of preventive kind of measures. He has to avoid ad control all kinds of untoward situations. He can also issue prohibitory orders. He has to me adequate in amount of police arrangements so that he can cope and handle any sort of situation. He has to control the Crowd during the time of fairs and during the phases of religious festivals. He has to control agitations which are usually launched and started by political parties, he has to control the working of militant groups. He is free to take special precautions during the time of VIP visits and too during the times of election campaigns and he can take and opt preventive measures during the time of political meetings.