From this post you will able to have the information about the post of MPA Salary In Pakistan 2022. This post is very important and first step to enter in the government of any country. Without being a MPA you cannot able to step forward and give your effort or we can say that cannot have the ability to serve your country in a good way. During this decade, the Pakistan suffering from the so many issues and problems due to the corrupt ministry or the mean people who entered in the government to achieve their goals like earning money by hock and crock. This type of thinking destroying our country and this thinking come from the root level and goes to the upper level in the government.
MPA Salary In Pakistan 2022 Punjab, KPK, Sindh Assembly
In this paragraph we would like to tell you about the petition that is raised in the assembly from the opposition. The Punjab assembly members expected to revision in the amount of the salaries and also in the ad hoc allowances. Now have a look at the salary of the MPA.  Minister Of Provincial Assembly (Punjab Assembly, KPK Assembly, Sindh Assembly) will also be mentioned in this post. you will be notified here later about MPA Vs MNA salaries.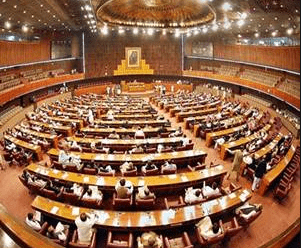 At this time, each and every PMA of the Punjab assembly, KPK assembly, sindh assembly is windrowing 12,000 monthly salaries 10,000 of house rent and office maintenance, 5,000 telephonic and other bills 3,000 utility bills, 75,000 other traveling allowances, 15,000 for the patrolling and the patrolling purpose. This is not the end of the game. 650 is the daily benefits of the MPA to attend the session of the assembly, 400 conveyance allowance to come the session and 1500 for the accommodation benefits.
But the petition was forward to enhance the salary amount to 30,000 monthly salary package, 20,000 house rent, 10,000 for the telephone bills and other expense, 4,500 for the utility bills, 120,000 for the additional travelling. They want to increase their salaries but they want nothing to do for the betterment of the country of their area not even for their concerned people. This is the end of their selfishness they even to hear the problems of their area people without having certain amount of money which is very pitiable condition. But hope full for the betterment.