From here, we will give you information about Pakistan Railway Sub Engineer Salary and their Basic Pay Scale Allowances details. This post of Sub Engineer , its BPS is 11. For the information, right under this division and category of Sub Engineer, we have further divisions and they are as follows:
Divisions of jobs under the category of Pakistan Railway Sub Engineer job post
Sub Engineer/ works and Sub Engineer drawing division. Job category of Sub Engineer operating and Sub Engineer water supply. Job post of Sub Engineer maintenance and also Sub Engineer weilding.
We have Sub Engineer category division and section for Sub Engineer electrical power and Sub Engineer signal. Under this category, individuals on the post of Sub Engineer telecom and Sub Engineer carriage and wagon, they serve as well. The job post of Sub Engineer electrical and Sub Engineer draftsman, we have this job category of Sub Engineer coach builder and Sub Engineer moulder.
More job categories are also opened under this Sub Engineering section and they are Sub Engineer production and sub Engineer black smith. You can apply for this post too which is Sub Engineer welder and Sub Engineer tool maker, seats for Sub Engineer painter trimmer is announced on occassional basis too.
Pakistan Railway Sub Engineer Salary Basic Pay Scale Allowances
Pakistan Railway Sub Engineer BPS-11 salary 2017
Minimum salary: Rs 12570
Maximum salary 2017: Rs 38970
Increment 2017: Rs 880
Pakistan Railway Sub Engineer BPS-11 salary province wise and allowances information
In Sindh and Punjab province, then we have seen that in Balochistan and KPK province, these Pakistan Railway Sub Engineers gets same amount of basic salaries. Their minimum and maximum basic salary figures are same. They get similar allowances. These sub engineer officers, they usually get ad hoc relief allowance and house rent, concession and discount on their railway tickets.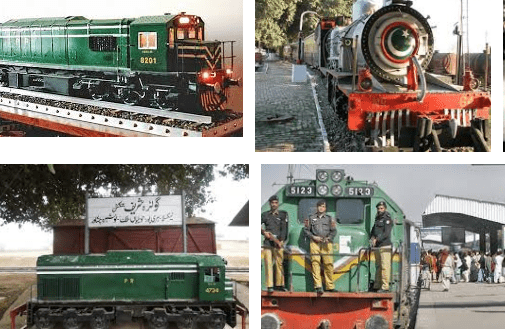 Recommended; Pakistan Railway Guard Salary 
Pakistan Railway Sub Engineer job duties
These engineers are hired so that they can operate trains. They are hired to carry out the Operation of these train automated systems. For the addition and removal of cars, for loading and unloading of freight, these engineers are utilized. They also Operate locomotives which are used by all kinds of train lines.  They too check trains and inspect trains related to their mechanical problems. They test all train instruments and also inspect carts so that train might not have wear and tear issues in it.