So what can be the salary after bba in Pakistan, we will going to tell you. This BBA program is getting quite common in almost all of the Pakistan universities. Students are immensely opting this studies program, they find it easy and quite interesting to study as well. In this degree program, there are many courses which you will study ranging from marketing to human resource management to finance and accounting subjects. This program is of four year and in the last two semesters, you will do the specialization and choose your subject specialization part. Now the asked question is that how much is the initial salary which is given to these bba degree holders, your initial salary will be Rs 40,000. And then these figures of your pay will go on and on! Those who specialize in the HR department, their salary will remain in between the figures of Rs 60,000 to Rs 80,000 for maximum up to five years. Those who will complete their specialization in finance subjects, they will get more salaries.
Salary After BBA In Pakistan
The beginner level bba graduates, they need to focus on the learning part in the initial time of their career. Do not worry about the salary part and focus on the professional learning. Then after getting an experience of five to six years, you can then demand high salaries from your future applied companies and firms.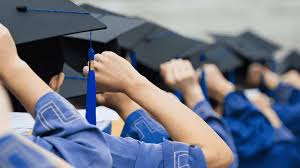 In the initial time, you will get a simple officer post, like work as HR officer, finance and account officer, marketing officer. It all makes the view about the Salary After BBA In Pakistan. Then after two years gap, you will start to work as executives. Then after the gap of five to six years, the managerial post will wait for you. So it takes some time to get the high salary and to reach to the six figure salary.
Related: MBA Salary In Pakistan
More data on the salary after bba in Pakistan will come up on this page. This popular degree also offer high and handsome salary to all the beginner level and experienced professionals. If you have got BBA degree and you are working in some company, then let us know how much salary you are getting over there. We will share the future salary estimate details on this page in the near time.