Here we will give you the major piece and chunk of information on SSU commando salary and Benefits in Pakistan, Pay Scale. This SSU stands for special security unit and this unit is the official and valid part of Sindh province. So if any one is on the commando post and you are affiliated with this SSU unit then note that your official basic pay scale will be BS-05. These officers who are on the commando post, their minimum range of salary is Rs 10260 and these officers maximum income range and amount is Rs 25260. These commandos are also given increment and it has the amount of Rs 500.  If you have 100% determination level in yourself, if you are one of the resourceful individuals and you do possess the potential to keep on succeeding yourself then this commando post is made for you. You should know how to fully obey and complete orders. You should have the potential to work under extreme pressure levels. These commando officers should know how to effectively and perfectly respond to emergency situations. One should know the use of electronic equipments. Readers can check out more information on SSU commando salary and Benefits in Pakistan from below written details.
This SSU commando pay scale in Pakistan is BS-05. These commando officers are given many benefits while they are the official part of this special security unit SSU.
These officers who are serving as commandos, they are officially given medical and ad hoc allowance. Then these commandos are given entertainment and too fuel allowance.
SSU Commando Salary And Benefits In Pakistan, Pay Scale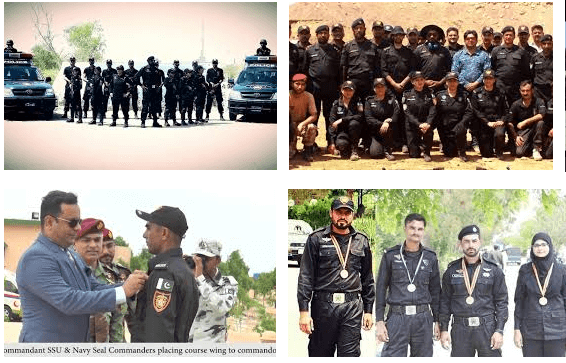 Proper medical facilities are given to them. Then after getting a retirement, they get strong in range pension schemes for theirselves. Performance based bonuses and also yearly increments are a must part of their basic salary section.
This is all official information on SSU commando salary and Benefits in Pakistan. As this SSU unit only works in the province of Sindh, that is why the salaries and pays of these commando officers are being finalized and then formulated by provincial government of Sindh. When this Sindh provincial government will finalize the stats and details of their budget 2018, then the increase in commando officers salaries will be done as well. So all those commandos who are currently working in SSU unit, they have to wait for few months and then more increase and positive change will be seen in their average salary area. You can keep in touch with us and we will update you that when this Sindh provincial government are going to change and revise the basic salaries of commando officers. If any one of you wants to know the salary update on other SSU employees and officers then remain in touch, stats on them are coming up.