Details of cashier salary in Pakistan, Allowances, Benefits, pay scale cashier salary are here. This post of cashier has a grade scale of BPS-11. Do you want to know about their current salary range? Here you will know about this post of cashier maximum and minimum salary and you will also know that how much of increment has been embossed on them. For this year 2017 and according to the stats and also figures of budget 2017, minimum salary for this post of cashier is Rs 12570 and their maximum salary is Rs 38970 and for this year 2017, Rs 880 increment is given to them. Details of cashier salary in Pakistan on a provincial basis is written below.
For this Punjab province, cashier minimum salary and income is Rs 12570, their maximum salary and income is Rs 38970 and Rs 880 increment is provided and given to them. For Sindh province cashiers, minimum salary and pay of this post is Rs 12570 and maximum salary and pay of this BS-11 grade scale post is Rs 38970 and also their increment value for year 2017 is Rs 880. Moving on to KPK province, this post of BS-11 which is cashier post, their minimum salary range is Rs 12570, maximum salary and pay range is Rs 38970 and amount of Rs 880 is given as increment.
Lastly we have province of Balochistan and officers on post of cashier, their range of minimum salary, pay is Rs 12570, range of maximum salary and income is Rs 38970 and then they have got Rs 880 as their increment for year 2017. This cashier Pay Scale in Pakistan is BS-11. If this pay scale cashier salary will be revised then we will share details. Regarding cashier Allowances in Pakistan, they get ad-hoc allowance, rent for their house, annual increment.
Cashier Salary In Pakistan, Allowances, Benefits, Pay Scale Cashier Salary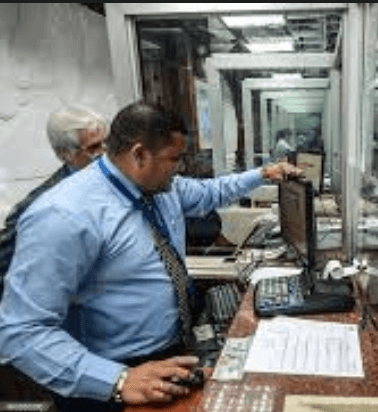 This is all detailing of cashier salary in Pakistan. This special allowance is also given to these cashiers and this special allowance comes in this form and type of one month basic salary and pay. Note that these salaries and allowances and also benefits are subject to revision as well. If any revision will be made by Federal and government of Pakistan regarding basic salary of cashiers, we will share all updates with you.